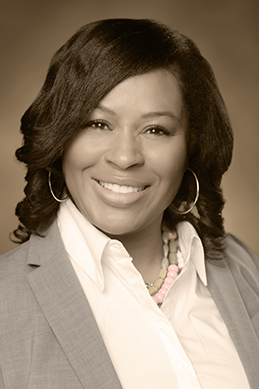 Adrienne Robinson-Russ
Director, Financial Wellness

Adrienne Robinson-Russ joined Compass Financial Partners in November 2022 as the Director of Financial Wellness. She brings a passion for providing actionable financial wellness education to her role at Compass, partnering with plan sponsors to evaluate the intersection of plan design, industry best practices, and key demographic behaviors. Adrienne leads our team of educators in developing education strategies that consider the whole individual in an effort help all participants achieve positive financial outcomes.
Prior to joining Compass, Adrienne enjoyed a long tenure in the retirement industry working directly with participants and plan sponsors as an Institutional Retirement Account Manager at Wells Fargo, and most recently, with executive committees as an Education Strategist with Principal Financial Group. Her industry knowledge and creative execution of education strategies have led to multiple award-winning communication programs for her clients.
Adrienne grew up in Lancaster, S.C. and graduated from Coastal Carolina University with a B.A. in Education. Adrienne loves a good book and/or movie, a great meal, and anytime shared with her husband, Kevin, her two beloved children, Caden and Logan, and her canine son, Boots.
THE WAY WE DO BUSINESS
We are not yes-people to our clients. We are thoughtful, honest and strategic partners who engage in a rigorous process to help clients reach their goals.