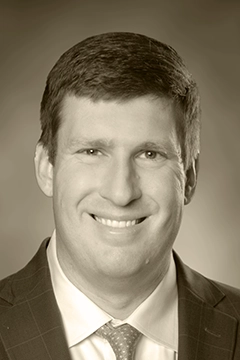 Matthew R. Crews
RPF
Associate Director, Relationship Management

Matthew Crews joined Compass Financial Partners/MMA in 2023 as our Associate Director, Relationship Management. He has spent over 18 years developing and building strong customer relationships with retirement plan sponsors, financial advisors, and employees. Matthew also has experience in sales and participant services, where he spent five years working directly with retirement plan clients and advisors to create and deliver custom education strategies designed to help employees reach their retirement savings goals. Throughout his career, he has enjoyed conducting onsite employee enrollment and education meetings for his clients.
Matthew earned a B.A. in Communications in 2005 from Elon University, where he was a member of the men's golf team. Professionally, he has obtained the Retirement Plan Fundamentals (RPF) certification from the American Society of Pension Professionals & Actuaries.
Matthew is married and has four children; two sons and two daughters. In his free time, Matthew enjoys attending church, where he has held various leadership positions. He also enjoys playing golf, basketball, exercising, and spending time with family and friends.
THE WAY WE DO BUSINESS
We are not yes-people to our clients. We are thoughtful, honest and strategic partners who engage in a rigorous process to help clients reach their goals.