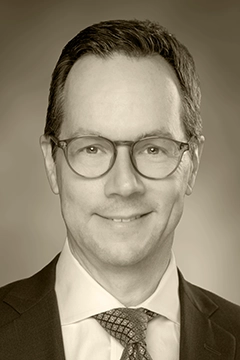 Blake Spivey
CFA
®
Senior Director, Investment Consulting

Blake Spivey joined Compass Financial Partners in 2023 as Senior Director, Investment Consulting. His primary responsibilities include supporting Compass clients through asset manager due diligence, economic and market research, and communicating investment positioning to plan sponsor clients. Blake has over 20 years of experience primarily functioning as a multi-asset portfolio manager at BlackRock, actively managing investment strategies and a team with assets over $6 billion. Before his 12 years at BlackRock, Blake served as Senior Vice President at Truist Financial, where he led investment teams and co-managed a large cap core equity strategy utilized throughout the Private Wealth division.
Blake holds a Bachelor of Business Administration from Georgia State University with a degree in Finance. He has completed executive-level studies at Harvard Business School and is a CFA Charterholder as well as a member of the CFA Institute.
Blake and his wife Jennifer live in Charlotte, North Carolina, and regularly volunteer within their community, serving the needs of under-resourced families. Additionally, Blake serves on the board of GLOW, a globally-focused not-for-profit, focusing on humanitarian needs in Central America.
THE WAY WE DO BUSINESS
We are not yes-people to our clients. We are thoughtful, honest and strategic partners who engage in a rigorous process to help clients reach their goals.